The Summit: CoBeAc Ministry Conference
Mark your calendar for October 31-November 1!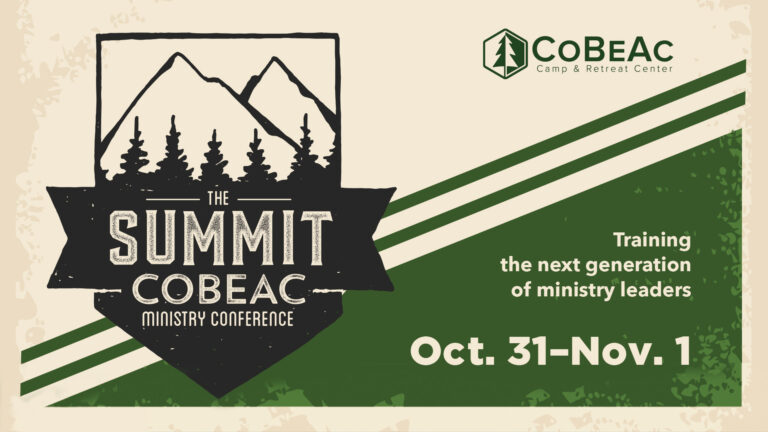 We are excited to launch The Summit: CoBeAc Ministry Conference this year, focusing on training the next generation of ministry leaders!
We invite men with longstanding ministry tenure, men who are just launching out, and anybody in the middle of the journey to join us for a refreshing couple of days up in beautiful northern Michigan. We will enjoy preaching, music, breakout sessions, fellowship, and food with the overall goal of sharpening our focus and resolve to train the next generation of pastors and ministry leaders. Wives,
staff, and lay leaders are invited to come!
Where: Camp CoBeAc
4925 S. Reserve Rd, Prudenville, MI 48651
Cost: FREE!
Please RSVP by October 1 by using the button below!