We are already the middle of summer! 
We have been so blessed with maxed out summer camp and family camp weeks. The energy of the services, games, and cheer offs are off-the-charts exuberant!
Campers are housed for the last weeks of camp ensure that if we get requests for more we are certain to have a bunk for them! Now we are finalizing details for the fall rental season. But before we turn the corner, we will give it all in our last teen and junior combo weeks. 
It has already been a full and exciting summer. Please continue to join us in prayer that the Lord will work in us and through us this summer in a special way that will give Him all the glory!
Family Camp was just an awesome week! We had more families than ever before. Pastor Shawn Kook did an excellent job encouraging and edifying us from the Word. The fireworks were scintillating, and the greased watermelon fight was intense.
It was our pleasure to host the Love and Harrison families for a weekend CoBeAc family reunion. We are thankful for the faithful service these families had at this ministry for so many years.
There are just a couple bunks left in Week 6 August 1-5th with Aaron Wilson (Teen) and Mark Brown (Junior)!
You can register online for this week through the registration portal. If you had a camper who already attended, and wants one more week of summer- there is a great discount for second week attenders! (-$85 that means only $194 for the week!)
Use the button below to register your camper for summer camp.
Upcoming Events & Opportunities
CAMP APPRENTICESHIP
Our Camp Apprenticeship program is open for applicants in the fall, and it is an excellent opportunity for young adults to learn and help with camp ministry while in a practical discipleship environment. 
Our CAs are able to help in the various camp departments, attend Harvest Fest, assist with camp retreats and events, participate in organized activities, attend weekly chapel, undergo discipleship, attend Bible studies at full-time staff homes, and more!
YOUNG ADULT RETREAT
Speaker: Dwayne Morris | Dates: September 30-October 1
The Young Adult Retreat is always a wonderful weekend for young adults to spend time with with other Christians while also hearing solid preaching from the Word of God. We will have several competitions, game times, activities, coffee drinks, and more to enjoy throughout the weekend!
FALL LADIES RETREAT
Speaker: Debi Pryde | Dates: October 7-8
We would love for you ladies to plan to join us for a refreshing weekend at camp. Debi is a student of the Word, and always quick to bring a smile. We will be focusing on filling our cup from Psalm 23:5, and our general sessions are sure to be an encouragement to your heart.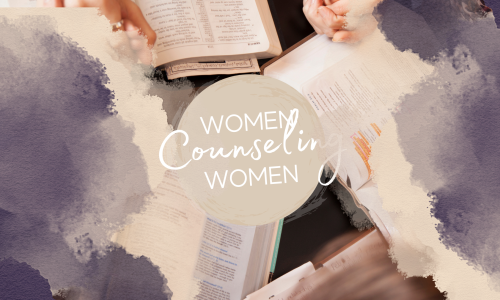 WOMEN COUNSELING WOMEN SPECIFICS (ZOOM AVAILABLE)
Speaker: Debi Pryde | Dates: October 10-13
This event is a tremendous equipping course! If you are a part of your church's Women's Ministry team, you should consider this opportunity. Debi not only shares from years of ministry experience, but has developed a curriculum that is grounded in Scriptural truths. For more information or to register click the button below.
MAN CAMP
Speaker: Dan Minton | Dates: October 14-15
Man Camp has become a favorite event here at Camp CoBeAC! With a flexible schedule that allows for a lot of range time, skeet, fishing, boating, and competitions along with the smoked meat and sound preaching, Man Camp is blast for the men that come.
THE SUMMIT COBEAC MINISTRY CONFERENCE
Speaker: Jim Schettler + Breakout Session Speakers | Dates: October 31-November 1
This new event will focus on training the next generation of ministry leaders! 
We will enjoy preaching, music, breakout sessions, fellowship, and food with the overall goal of sharpening our focus and resolve to train the next generation of pastors and ministry leaders. Pastors, ministry leaders, ministry wives,
staff, and lay leaders are all invited to come!
We appreciate your love, support, and prayers!
– The CoBeAc Team