March 15: News and Prayer Needs
All we can say is, "wow!" The Lord truly blessed us this winter in so many ways. We were able to host five snow camps (four teen camps and one junior camp). It was our biggest Snow Camp season EVER, with over 1,000 campers and sponsors attending! We are still rejoicing for the work that God did in lives and for the wonderful connections we were able to make with so many of you.
Although Snow Camps are over, the snow is still here! Despite being snowy outside, we are going full steam ahead with preparations for all of our spring retreats. Notebooks are ordered for Women Counseling Women, meals and crafts are coming together for Spring Ladies' Retreat, sessions are being finalized for the Youth Leaders' Conference, and so much more is in the works!
One of the most exciting updates is that the men's gym restroom is under construction! Everything has been gutted, concrete was poured yesterday, and many parts are ordered and on their way. The same volunteer group that helped us tile the ladies' gym restroom in the fall will be here again soon to help us tile again, and we are thrilled. Please keep this project in your prayers. We are praying that everything will go smoothly so that it can be available as soon as possible for our upcoming events!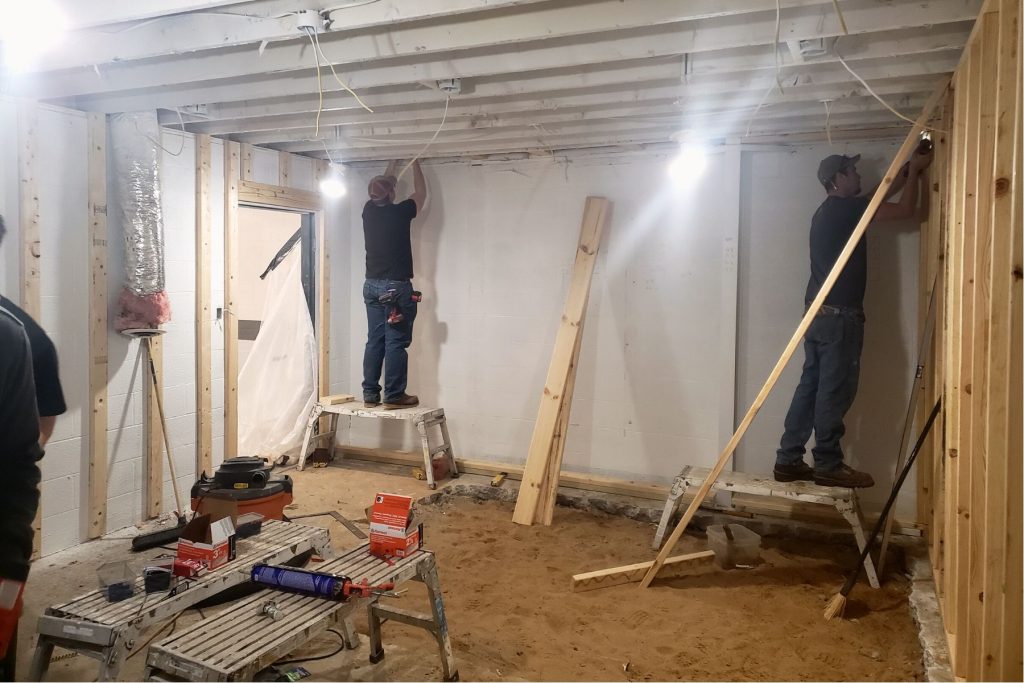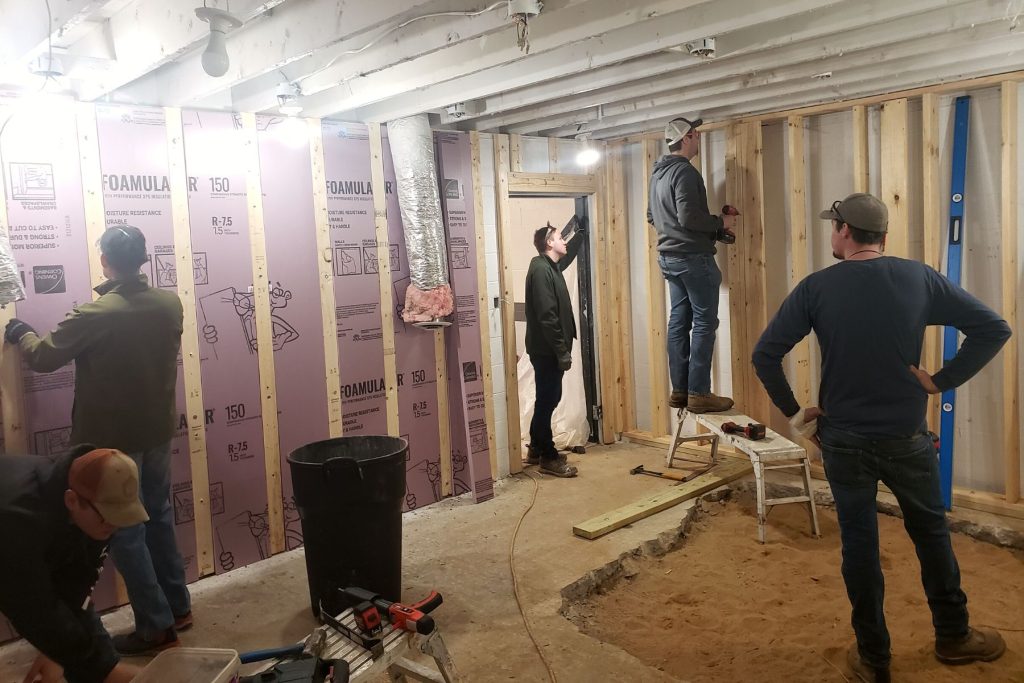 One of the other great blessings is all of our CAs (Camp Apprentices)! They have been troopers through all of the packed events by serving in multiple capacities. Because of all of their hard work, Brother Aaron took them all out to enjoy a delicious lunch! Now, they are on spring break for some R&R. Please keep them in your prayers throughout the remainder of the semester! Our desire is that they will grow individually and spiritually throughout their internship here at camp.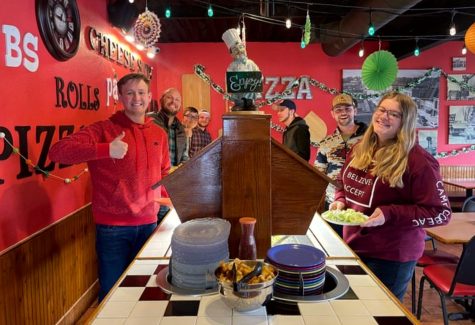 Some of our staff have also been busy traveling to various Bible colleges to connect with past and upcoming summer staff as well as to recruit more staff. We have been able to visit Ambassador, Maranatha, Pensacola, and West Coast. with one more trip planned to Crown College later this month. Prayers are greatly appreciated for our 2023 summer staff, as we are still in need of more staff for various positions. If you know of any young adults who would be interested, please let them know!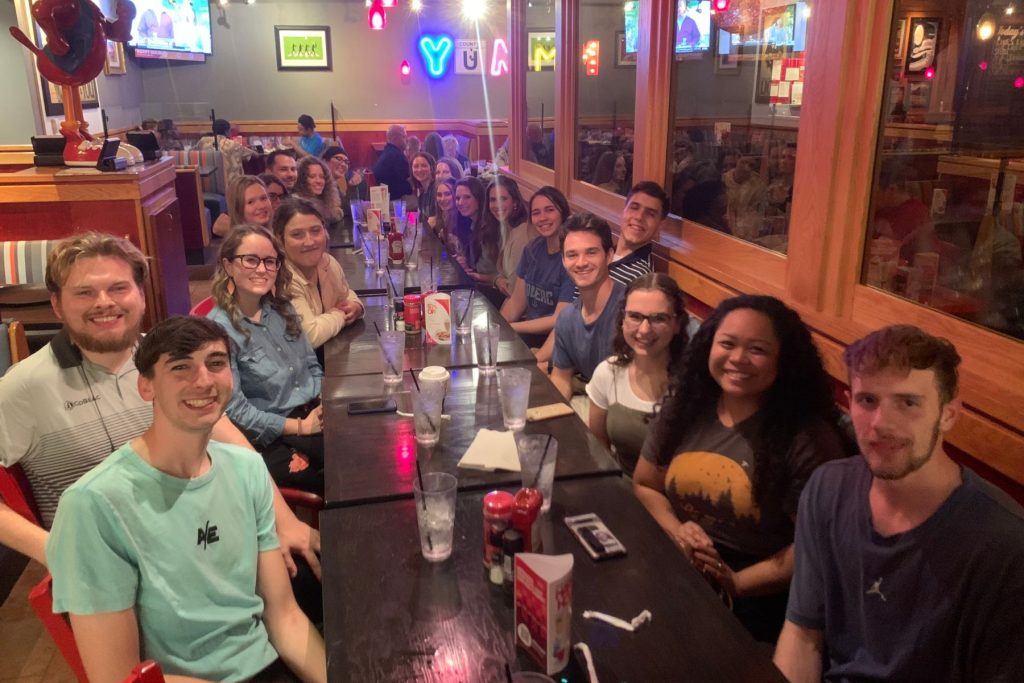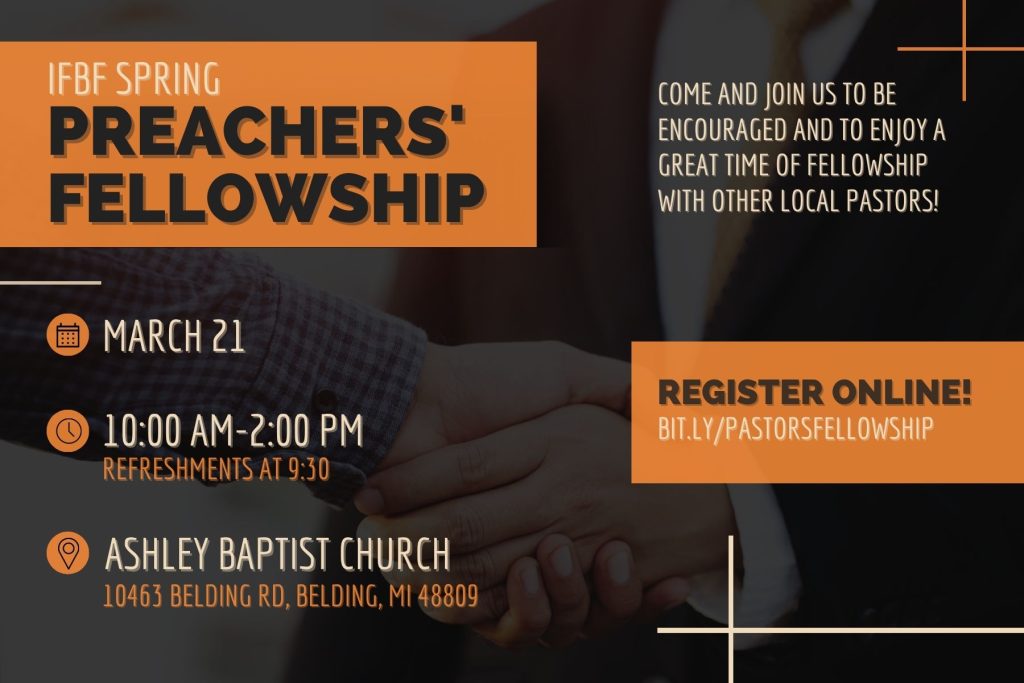 IFBF SPRING PREACHERS' FELLOWSHIP
Ministry friends, we would love for you to join us for a day of fellowship, refreshment, and encouragement. Ashely Baptist Church in Belding is hosting our annual spring get-together. There is always great preaching, food, and celebration of God's work. The event is free, but we would appreciate your registering so we know how many to plan for.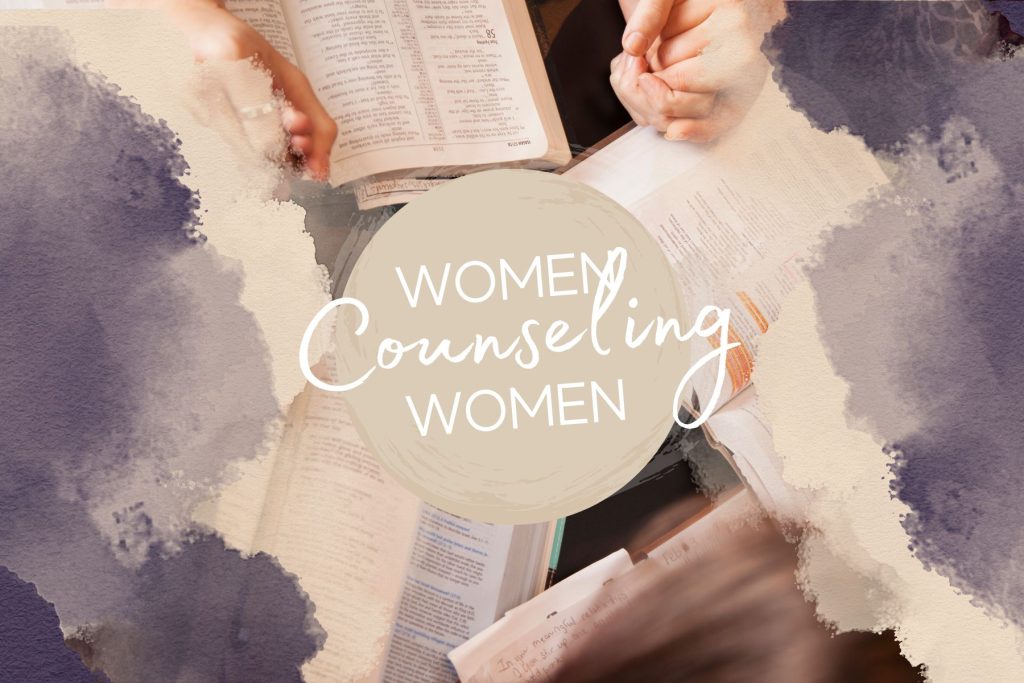 WOMEN COUNSELING WOMEN
Ladies, mark your calendar for April 3-6th. Debi Pryde will be with us for one of our most equipping events for ladies. WCW Basics lays the foundation for the correct perspective of ministering to others with the tools from the Scripture. We offer this both in person and via Zoom. Use the button for more information and to register today!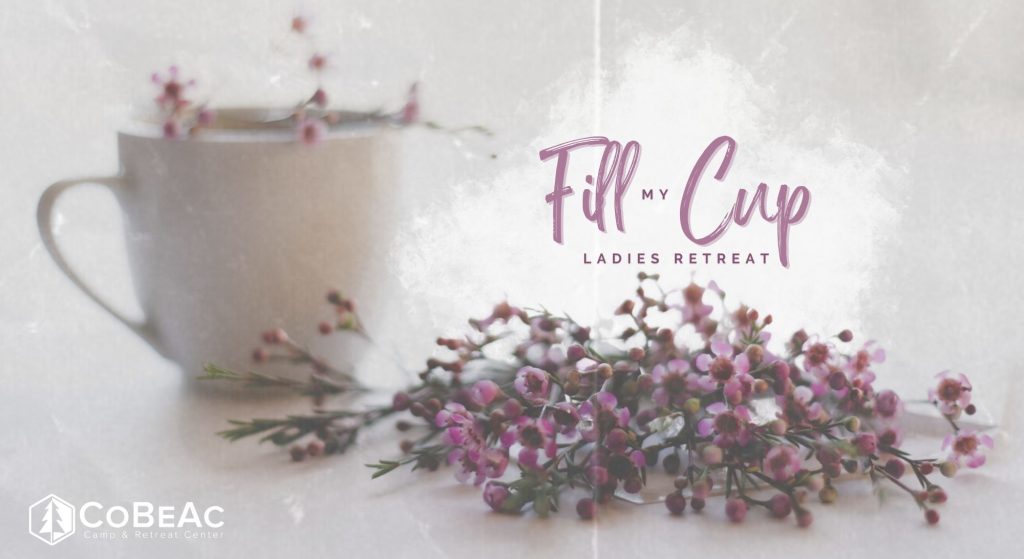 SPRING LADIES RETREAT
The Spring Ladies Retreat at CoBeAc is on April 21-22! It will be a refreshing weekend with great food (Our friend Brad is coming up to smoke meat again!), new activities, sweet fellowship with friends, and a tea party like you've never had before. Most significantly, we will have time in God's Word that will do a work in our hearts that just relaxing and laughing couldn't do! Jaala Lewis will be our keynote speaker, so we know that we will laugh and that God's truths will be taught practically. It is going to be so good. We hope that you can join us!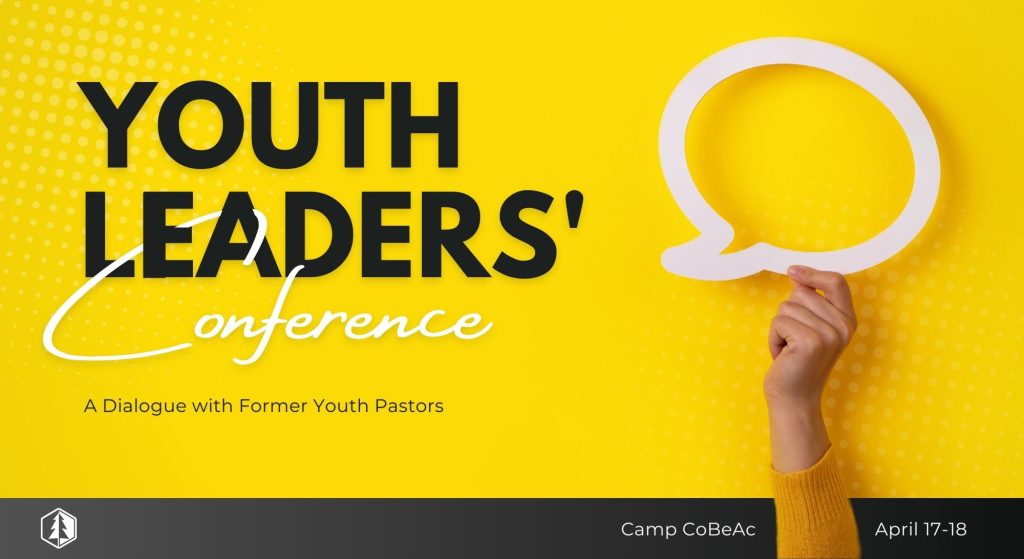 YOUTH LEADERS' CONFERENCE
Calling all Youth Leaders!
We have a FREE and BRAND NEW conference to equip and refresh YOU! We have several speakers who have or are actively involved in discipling youth and ready to lead sessions and discussions. Accumulatively, they hold 107+ years of youth ministry experience, meaning that this event will certainly be helpful, practical, and encouraging for you if you come.
Please use the link for more information and to register for this event!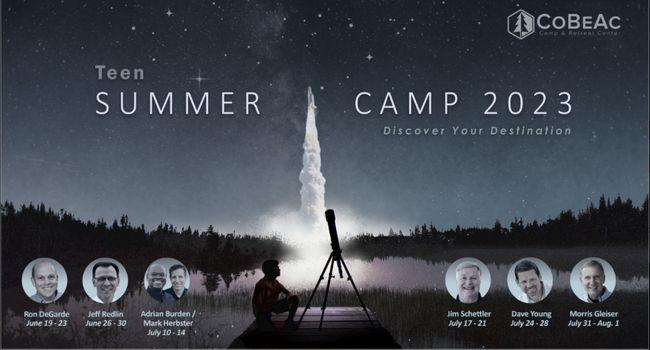 SUMMER CAMP
Believe it or not, all of our summer camp weeks are at anticipated capacity! If you are on the waitlist, our registration team is working hard on going through all of the Early Bird deposits and calling churches to see if there is a week we can squeeze you into.
If you would like to add your church to the waitlist, use the button below!
See all of our events for the coming year!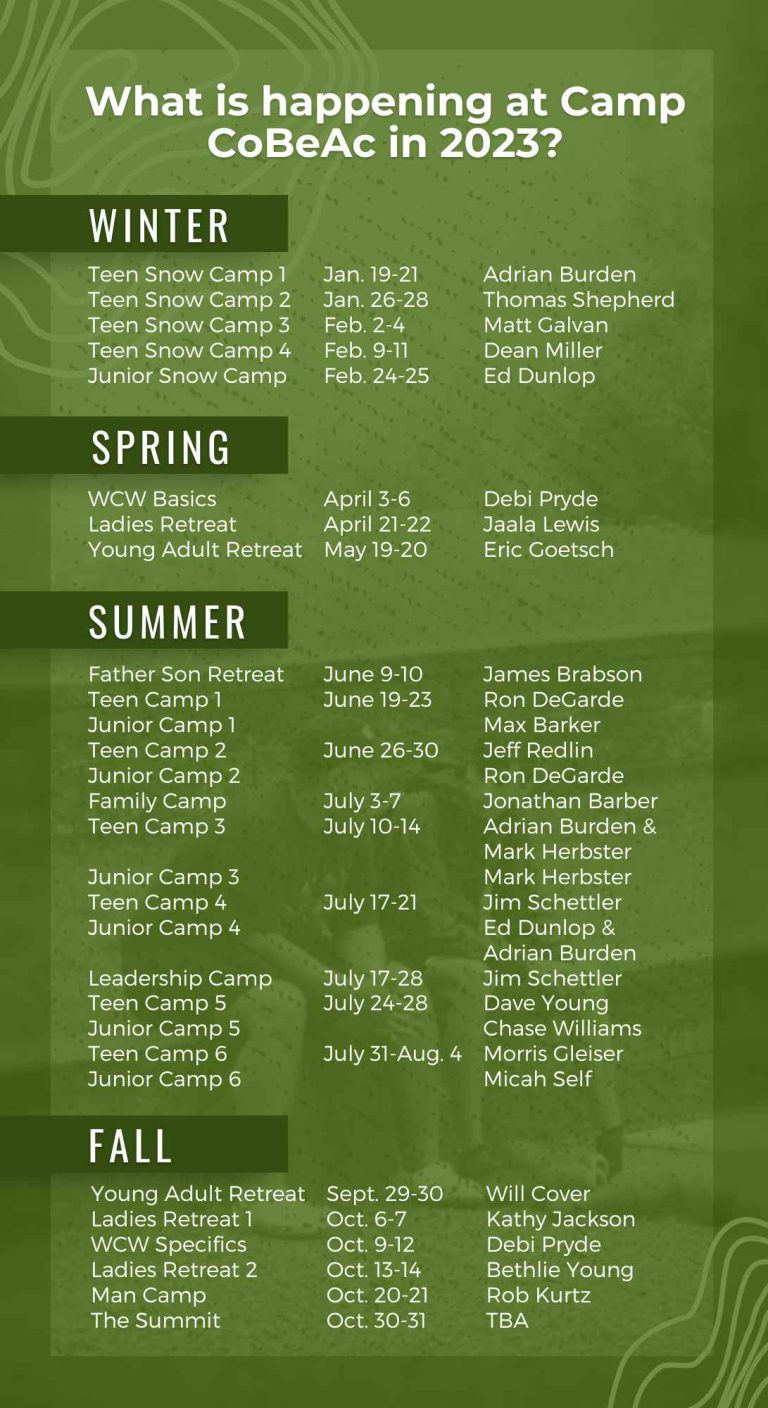 Thank you for partnering with us in the ministry of Camp CoBeAc, and for your continued prayers and support.
The Camp CoBeAc Team